Children's Mental Health Week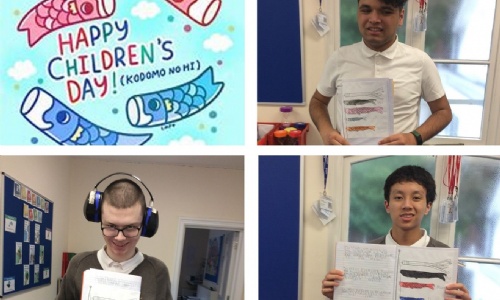 Students have participated in a wide range of activities this week from baking to meditation to highlight and support children's wellbeing. The theme this year is 'Let's connect'
Earth classes geography lesson today fitted in well, they were looking at a celebration in Japan called KODOMO NO HI (children's day). All the students created a flag that showed their family and what made them special as part of the family. This photo shows them holding their family flags.
Today, as part of the celebrations, the whole school participated in 'Dress to Express' (this was one of the children's preferred options). A fun event to raise awareness and create discussions about children's mental health.
Here are a few more photos from the day. Do check out our Gallery for more images.