Parent's coffee morning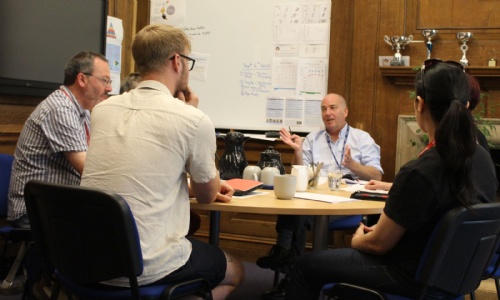 On Tuesday, a handful of parents came in for the parent coffee morning. Mr Stewart was joined by Max Hampton, our PSHE teacher who gave an overview of RSE (Relationship and Sex Education) within the school and were able to answer any questions our parents had.
Parents were given an update on what's happening at Heathermount relating to the school's status, an imminent Ofsted visit, our plans to improve the grounds and buildings, and governance. There was a real concern amongst the parents regarding keeping our children safe online. Craig Drummond will be holding a parent forum on Wednesday 28th June - a link to attend has been emailed out to parents.
Mr Stewart was then available to take individual questions.
One of our parents gave us some lovely feedback:
"Thank you for such an informative and interactive Q&A session. As a parent it was incredibly valuable to hear directly from Mr. Stewart about the upcoming plans for Heathermount school and from the PSE teacher about the how this important subject is taught across all ages. And, having the opportunity to ask questions and convey suggestions/ ideas from the family's point of view was reassuring. Look forward to more of these Q&A sessions in the future."
We look to hold these coffee mornings (afternoons/evenings) sessions once a half term, and we will alter the timings in order to make it easier for other parents to be able to join where possible.