Highlights from Term 1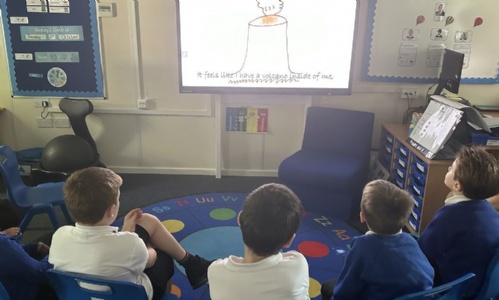 It has been an exciting start to the new school year. Here are just a few of the highlights from term 1 to give you a flavour of what we have been up to at Heathermount. See our photo Gallery for more pictures
Foundation
As part of World Mental Health Awareness day our Foundation classes watched a child friendly video which explored their emotions, feelings and how they can find help. The importance of asking for help and talking to someone was discussed. Everyone took turns to talk about 2 things that made them happy and draw them.
Nicola Zein, one of our Higher Level Teaching Assistants, gave some of our younger students a tour of the school. They came to see Mr Stewart in his office and had a proper "meeting" around the table. They enjoyed seeing the video of school on the big screen, talking about the class photographs on the wall and seeing the core value trophies.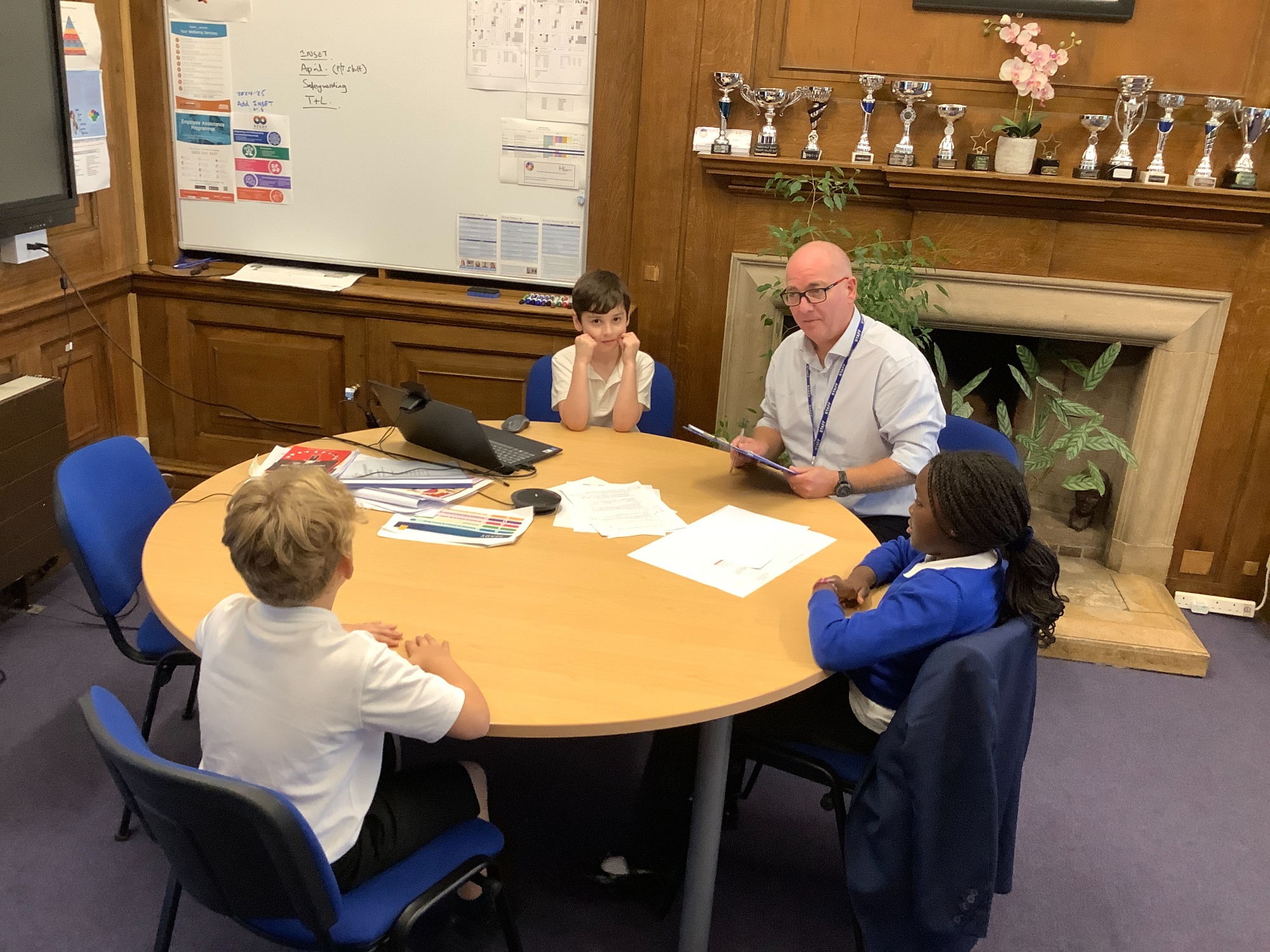 In lessons' Apple Class have explored the globe, specifically looking at the continents and oceans around the world. They have spent a great deal of time looking at different climates in different countries.
Their topic has been specifically based around The Antarctica where they have learnt about different Antarctic animals and their habitat, which has been incorporated through creative and sensory play by decorating icebergs, designing igloos and helping penguins escape from ice cubes!
Pine
This term, Pine's class topic has been 'lost in the jungle'. During geography, they have been looking at rainforests and the types of plants and animals that can be found within the habitat. They have been able to explore a range of rainforest/ jungle animals in more detail. Each week the students have made mini habitats for each of the week's animals with a new fun fact that they have learnt about the animal.
Willow
The students from Willow and Oak had a fabulous trip to Chobham Adventure Farm this term. They thoroughly enjoyed the soft play inside and explored the outdoor activities, including the bouncy pillows and donut slide. Finally, the students had the opportunity to handle hens and ferrets in the Animal Barn, as well as stroking the cows, donkeys and rabbits amongst other farm animals. See the news article here.
Elm
In ICT, Elm class have been using Scratch to create their own maze games. At the end of the project, they all enjoyed testing each other's creations.
Beech
Beech class have begun to learn about the digestive system. What looked like a party in class, with different drinks lined up, was actually a scientific investigation into tooth decay!
In Geography Beech class have been learning about Mountains. Students have learnt how to locate mountain ranges using an atlas and how contour lines show elevation and the shape of terrain.
Oak
Oak Class have done some work outside of the classroom looking for signs of autumn as part of their Science topic this term, learning about the four seasons. The children looked for signs that autumn had arrived, observing the leaves changing colour and falling and apples falling from the trees.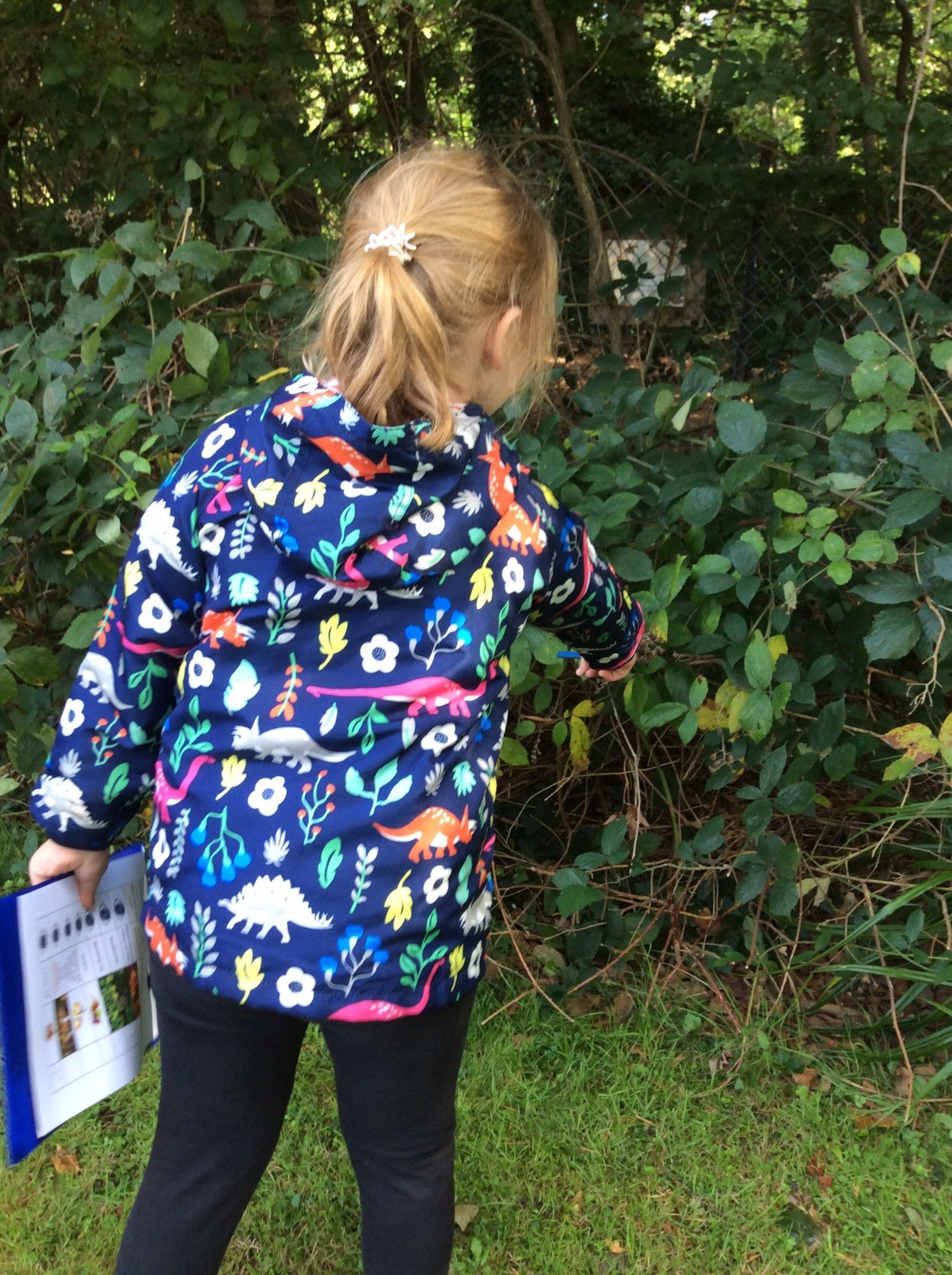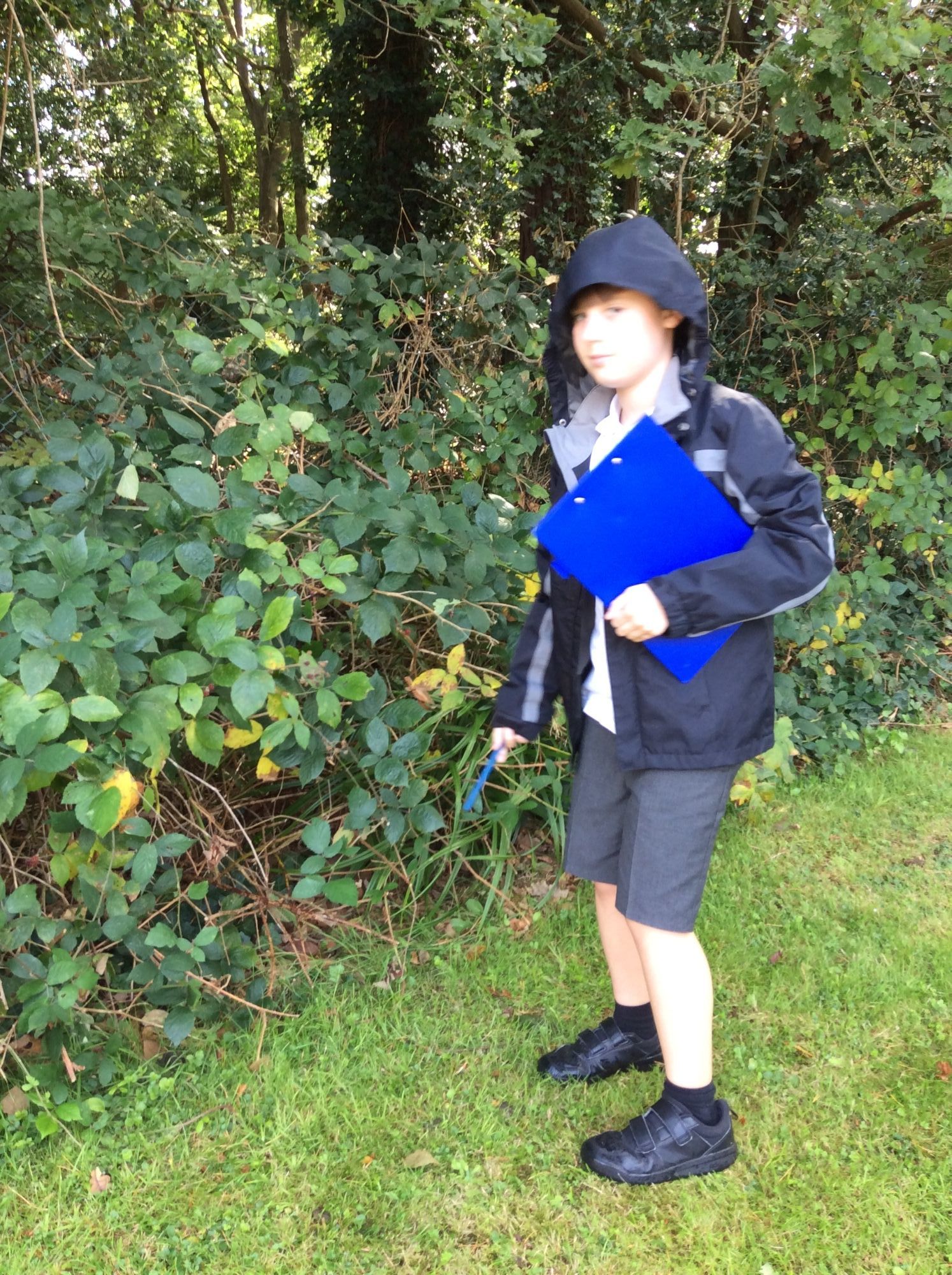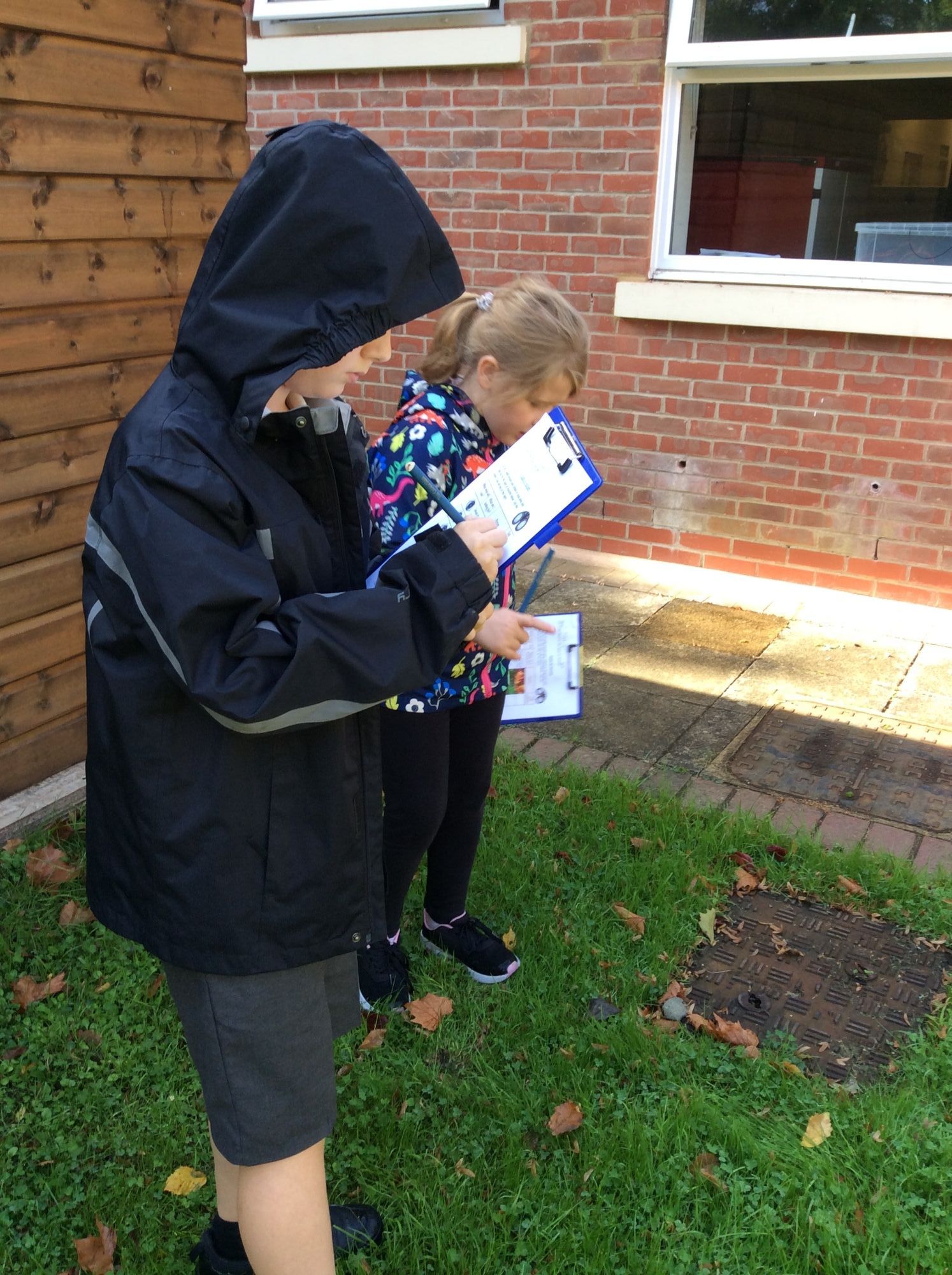 Earth
Earth class have been working on ASDAN. In the photo gallery you will see some pictures of them working on completing challenge 1 activity from their working as part of a group module. Students were split into two groups working on completing two separate displays: healthy eating and Autumn. Each student took responsibility for the task assigned to them and they all practised their communication skills.
English
In English students really enjoyed the Rap Workshop led by Rob Bradley, a world championship-winning freestyle rapper, published poet and a TEDx talker. Students were all fully engaged in the workshop and created their own class rap which they performed. The workshop helped to support Year 7 and 8s poetry topic.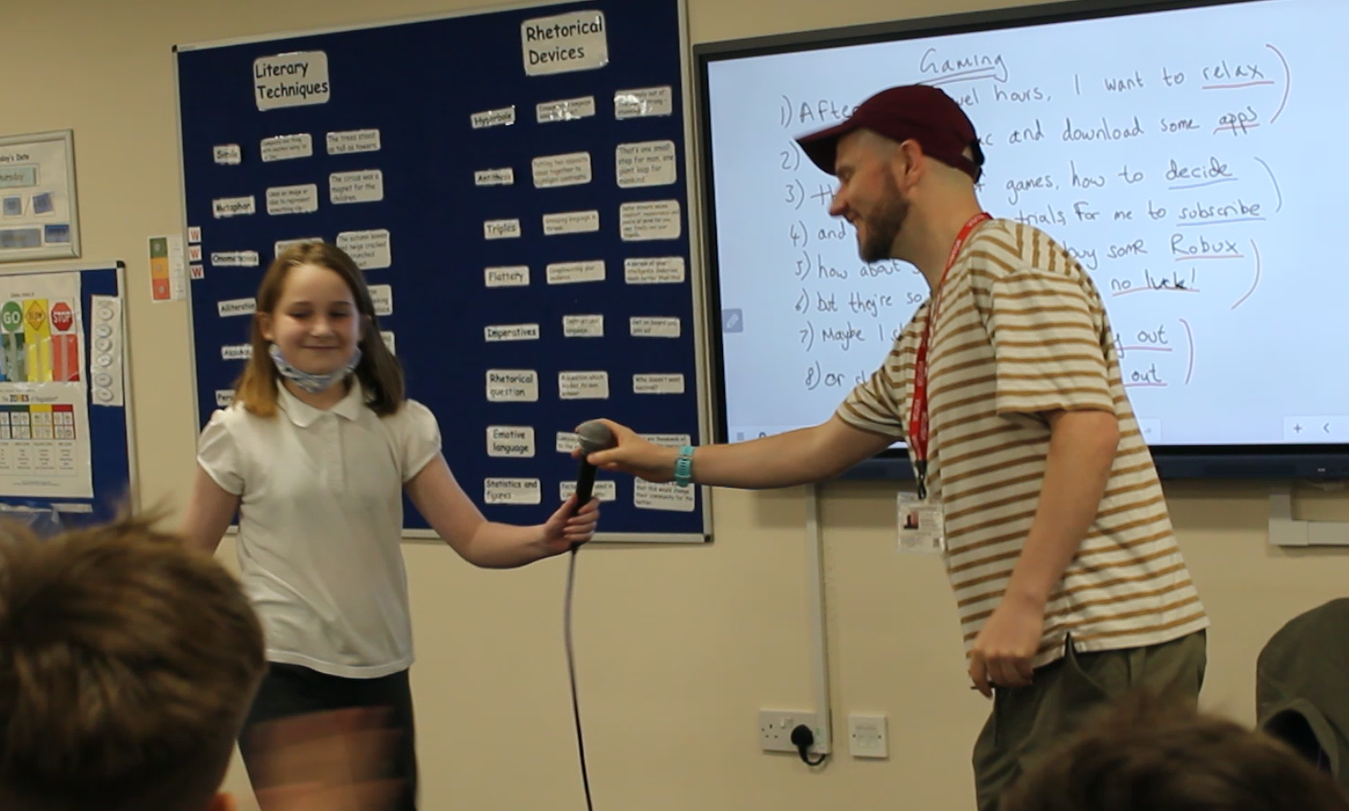 Drama
In drama Willow class have been making shadow puppets and have created their puppet shows to show the rest of the group.
History
Saturn is learning about Anglo-Saxons and Normans. This term they have focused on the Battle of Hastings and who ruled England after King Harold. They also talked about which army was better: Anglo-Saxons or Normans?
Music
Willow class have been learning about rap and have been learning the song Banana Rap. This rap tells the story of three animals who are trying to reach a banana at the top of the tree. To help learn the rap a storyboard was created and then used to help add instruments. The children chose instruments that sounded like the animals and instead of saying the rap they played the instruments. The results was amazing.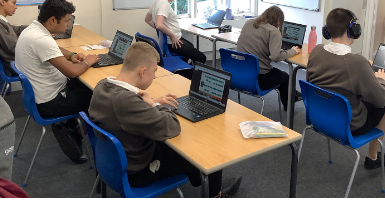 Meanwhile, Earth Class have been using their Chromebooks to access a website caked YUMU, this is linked to the Charanga music program that we use in school. Using YUMU, the children can complete set musical activities such as improvising and composing. Earth were using YUMU to compose a piece of music linked to the song Mamma Mia. They each created a composition and saved it for us to use in the next lesson.
Science
Our BTEC science pupils recently visited Reading University to attend a Science workshop. They had a lot of fun learning about Charles Darwin and his voyage on the HMS Beagle. They then got to see adaptation in action, as they all tried to gather different food sources as quickly as possible, using different tools. Click here to see our News Article
Computer Science
Pluto and Jupiter classes have been learning image processing using Photoshop. For the main project, they will create a magazine or book cover consisting of front, back and spine.
Saturn and Neptune classes on the other hand, have been learning programming using Turtle. They are writing code to create interesting shapes.
For example: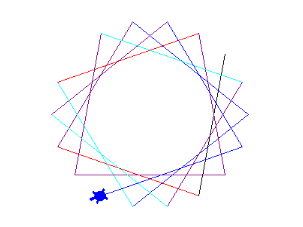 Business Admin
Mercury Class have joined the school's BA department and have already completed takes for Admissions and Catering. They designed a new poster for Admissions.
Catering
Oak class has just started to do cooking lessons in the catering room. They are focusing on health, safety and hygiene. They have also learnt how to spread and cut and all enjoyed making a cheese sandwich. Click here to read our news article.
Construction
The Construction group has grown this year and eight students are on the pathway to complete their BTEC Level 1 in Construction working with SATRO an external provider. They are currently working on the carpentry unit, and have successfully created a wooden frame using mitre joints. Next, the students will plan together to develop and make the frames into a side table for themselves!
Horticulture and Forest School
This term students have looked at harvesting the vegetables that have been grown on site and explored various ways of cooking them. They learnt how to set up and light a Trangia. Then, with a flint and steel students made a fire in the fire pit and cooked over the file.
Students that are working towards their Level 2 Horticulture qualification looked at various ways of taking cuttings of plants and how to pot them up correctly.
PE
The students brought a fantastic attitude and work rate to the start of the new school year. We have been lucky with the weather and enjoyed many lessons in the September sunshine. This term we have looked at football, a student favourite, and developed badminton skills.
We have been hugely successful in recruiting even more players to take part in the school football team and have already hosted two matches at Heathermount. The encounters against Fernways and The Rise were both very close, but the results didn't go our way. With new players joining the team, though we hope to settle the score in the near future!
A big shout out to all the players who took part and represented the school exceptionally well. A special mention to both Isaac and Sam who were both awarded player of the match by their peers. Well done!